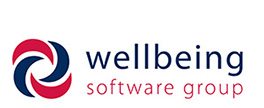 Wellbeing Software Group will be exhibiting on stand A14 at EHI Live 2013, which takes place at Birmingham NEC on 5th and 6th November. The group was established to bring together three leading Healthcare IT companies: Apollo Medical Systems, HSS and EuroKing. These companies have maintained innovative clinical information systems, contributing to the management of the healthcare of millions of UK citizens for over 25 years. Representatives from each company will be in attendance, to demonstrate their latest developments and innovations.
Wellbeing Software Group will also use the event to announce the inclusion of a fourth company to its portfolio: E-Health Innovations, which was established to meet healthcare efficiency challenges, through rapid and agile new solution development. Two new solutions will be introduced – efficienC: to support appointment management and DNA reduction and eHealth Survey – initially, the 'NHS Safety Thermometer' module: to enhance data collection and quality, associated with the harm focussed CQUIN initiative.
Wellbeing Software Group's three longstanding companies are industry-leading healthcare technology companies:  Apollo Medical Systems is the leading supplier of Primary Care data extraction and clinical audit services to the NHS and the Private Sector in the UK. EuroKing is an established provider of Maternity Information Systems, widely utilised within the NHS for over 25 years. Healthcare Software Systems (HSS) provides the most widely used Radiology information System in the UK, and has recently completed a major deployment programme of unprecedented scale, installing RIS services to 59 trusts.
Chris Yeowart, Director Wellbeing Software Group: "The group has gone from strength to strength in the last 12 months. We have been busy implementing new systems and working hard to bring new innovations to a continually evolving market. We are looking forward to sharing our experience and new developments with customers, colleagues and prospects."