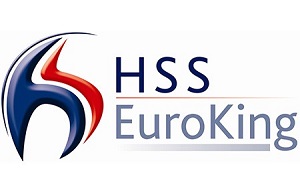 EuroKing is to exhibit at the Royal College of Midwives Annual Conference on 13th and 14th November in Telford. EuroKing, which is a leading provider of maternity information systems, will take the opportunity to demonstrate E3.net, the latest generation Maternity Information System to customers and visitors.   E3.net is a single point of care maternity information system, ensuring that all areas of Minimum Maternity Dataset, Maternity Payment by Results requirements and CNST can be collated quickly and easily allowing the clinician to focus on the mother and her baby.
Over one thousand midwives and student midwives from across the UK will come together at the RCM conference to discuss and debate the hot topics that are crucial to the profession. Speakers are set to include senior politicians, international and UK midwifery and maternity experts and leading thinkers in health policy. This is the midwifery professional and trade union conference led by midwives for midwives.
Ross Wade, General Manager of EuroKing, says: "We are really looking forward to the conference, it is a valuable opportunity to engage with our customers and maternity experts and provides a forum to demonstrate our latest developments and vision for the future".
Please come and visit the EuroKing team on stand 48.