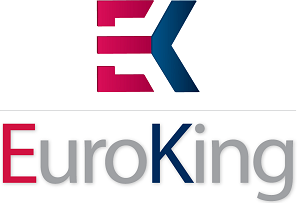 EuroKing is to exhibit at the Royal College of Obstetricians and Gynaecologists' Intrapartum Fetal Surveillance Conference on Monday 29th September in London. EuroKing, a leading provider of maternity information systems, will take the opportunity to demonstrate its new eCTG solution, which is integrated into its E3.net Maternity Information System.   E3.net is a single point of care maternity information system, ensuring that all areas of Minimum Maternity Dataset and Maternity Payment by Results requirements can be collated quickly and easily, allowing the clinician to focus on the mother and her baby.
Steve Avery, Managing Director of EuroKing, says: "We are really looking forward to the conference, as it will be an excellent opportunity to share our latest developments with users and visitors."
EuroKing will be on stand EC3.
EuroKing is part of the Wellbeing Software Group.