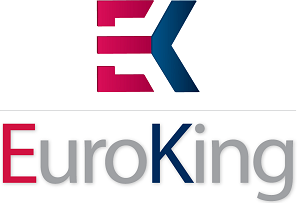 EuroKing is to exhibit at the Royal College of Midwives Annual Conference on 11th and 12th November in Telford. Celebrating its 30th anniversary this year, EuroKing, a leading provider of maternity information systems, will take the opportunity to demonstrate its new eCTG solution, which is integrated into its E3.net Maternity Information System.
The eCTG solution is a user-friendly obstetric information system which records and presents CTG signals and provides a continuous insight into all aspects of the CTG, including the physical condition of both mother and unborn child. EuroKing announced a successful go-live at North Bristol Trust in July. E3.net is a single point of care maternity information system, ensuring that all areas of Minimum Maternity Dataset and Maternity Payment by Results requirements can be collated quickly and easily, allowing the clinician to focus on the mother and her baby.
With the theme 'Better Births: United in Excellence', the RCM's unique forum will bring together over one thousand midwives and other maternity team members, managers, educators, commissioners and policy formers for discussion, learning and inspiration sharing. Delegates will hear from high-profile speakers including politicians, opinion formers and policy shapers.
Steve Avery, Managing Director of EuroKing, says: "The RCM Annual Conference is an important event for us. It provides a valuable opportunity to engage with the midwifery community; to showcase our safety focussed and clinically driven solutions, and to learn how EuroKing can continue support the industry through technology and innovation." EuroKing will be on stand 48, where they will be launching their new midwife character, Nettie, and will be holding a competition to win some specially designed biscuits!
Follow Nettie on @EuroKing_Nettie for updates on the company.
EuroKing is part of the Wellbeing Software Group