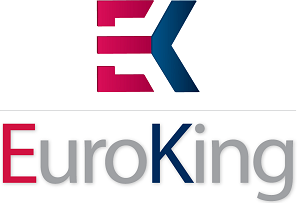 EuroKing Maternity Software Solutions, provider of the market leading E3 maternity information system to hospitals across the UK and Ireland, is pleased to announce that it is sponsoring the Community Midwife of the Year category at the British Journal of Midwifery Practice Awards. EuroKing will also be exhibiting at the associated National Conference on Current Issues in Midwifery: the changing landscape of maternity care, on 23rd and 24th March at the Cavendish Conference Centre in London.
The BJM awards, which will be announced at a glittering ceremony at Le Meridien in Piccadilly, have been running for 12 years and have become a prestigious and important part of the midwifery calendar in recognition of outstanding achievements in midwifery practice.
Steve Avery, Managing Director of EuroKing, says: "We are delighted to be supporting this very exciting award ceremony and congratulate all those who have been shortlisted. EuroKing is an organisation that provides technology to support maternity units 24 hours a day, in hospitals and in the community, and has therefore chosen to sponsor this award in recognition of the challenging and rewarding role that midwives fulfil."
EuroKing is part of the Wellbeing Software Group.
Take a look at EuroKing's animation to see how technology supports Nettie the Midwife: www.euroking.com/meet-nettie
You can also follow Nettie on Twitter @EuroKing_Nettie